Omkara, jewelry connected with the universe
Every element which makes composes the creations Omkara, has a story, an energy, a meaning.
A heartfelt thread with each of the stones, pearls, pendants, seeds, lucky charm, talismans, medallions... Every treasure uncovered during the course of my journey is incorporated into Omkara jewelry. The healing properties and symbolism inherent in each piece invites you into your own unique inner journey.
 Omkara proposes unique and fair-trade creations.

Collection of Omkara
Shiva moon is the first collection of Omkara Jewelry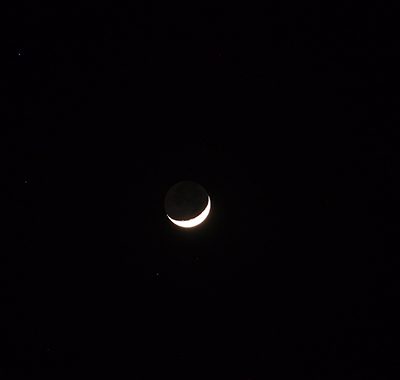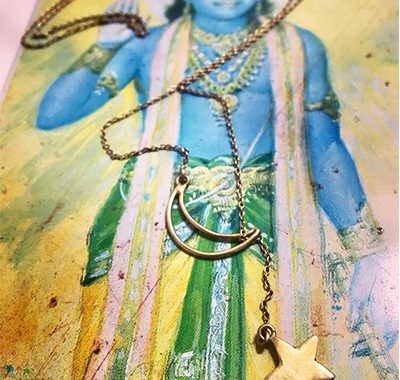 "Shiva Moon "

is the Hindu name of the new moon phase.
 It's the first name of the collection of Omkara.
New Moons are special, it's a time to plant seeds for the future.
And like other moments of soul searching, it's a time to remember who you are and get guidance on the road ahead.
When the Moon is new, the Luminaries -- the Sun and Moon -- are aligned in the same Zodiac sign. That makes it a charged time with concentrated energies of that sign. A New Moon is a symbolic portal for new beginnings.
New Moons are a blank page on which to speak your dreams out loud!
Shiva moon collection is the first collection of Omkara filled with the special energies and histories from all my global travels.
Each one of the elements that are used in my designs has a history, an energy, a healing property in addition to the essential heartfelt human exchange I cultivate from so many diverse cultures.
Lithotherapy uses the virtues and energy forces of stones and minerals to help people restore balance and harmony to all their bodies. This beautiful and non-invasive method influences both the physical and psychological aspects of the wearer. Using principally semi-precious stones, seashells, seeds and amulets one can position these individually on different energy points of the body, called chakras, or for longer lasting and more esthetically pleasing impact you can wear them as pendants, bracelets and earrings. Every item created at Omkara is a unique limited edition designed with your highest well-being and joy in mind.
May wearing them bring you great joy and blessings.
Namaste !

The collection of Omkara and Happinez Magazine
All of this this collection shows solidarity. It brings a concrete help to the Nepalese women to relieve their everyday life.
You can discover this collection of ethical and united jewels created exclusively for Happinez on their e-shop.